For individuals who suffer from strong and sudden pain, must like a migrane or intense headache, normal over the counter pain killer often do not relieve the pain quickly. However, this fatal pain no longer needs to take so long to cure. Growing up with a sister who got constant migrants I can understand how sever the pain really it. Luckily, there have been new advancements with immediate pain relief. One of these investments is the ATI Neurostimulator from Autonomic Technologies.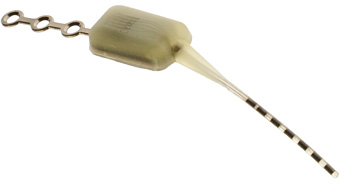 The medically correct name for a chronic form of a head ache is known as the sphenopalatine ganglion (SPG), a facial nerve bundle, but there its till not a long term treatment known to work on the SPG. The technology that I mentioned before, the electronic aspirin is currently under clinical under clinical investigation. Autonomic Technologies, Inc. is based out of Redwood City, CA and is currently a patent-powered tool. This tool is designed specially to do what normal aspirin cannot. It is designed to block the SGA signals at the first sight of a head ache. This is much more difficult than it may seem because it involves a permanent implantation of a small nerve stimulating device in the upper gum on the side of the head that catches the SGA signals first. The tip of the implant is made out of led and connects with the SPG bundle. Moreover, when an individual with the implant starts to feel an oncoming headache or migrane they can simply place a remote controller on the cheek that covers the implant. This action is what blocks the pain-causing neurotransmitters by stimulating the SPG nerves.
This new technology can give individuals who have suffered from sever headaches or migrants their entire lives a way to not have to shut down for the rest of the day due to pain. Electronic Aspirin is an invention that will not only change the medical field, but the lives of individuals alone.
MacRae, Michael. "Top 5 Medical Technology Innovations."
Top 5 Medical Technology Innovations
. ASME, Mar. 2013. Web. 22 Feb. 2016.
https://www.asme.org/engineering-topics/articles/bioengineering/top-5-medical-technology-innovations