One of the most imperative to individuals health to have a healthy and constant blood sugar level. Having too high or too low of a blood sugar can have serious repercussions, including many types of diabetes. Diabetes is a condition that affects the pancreas, diminishing or even stopping the production of insulin in your body. Insulin is a medicine that is commonly taken in order for diabetics to keep their blood sugar at a healthy and constant level. When glucose is not controlled, blood sugar levels can become dangerously high which is life threatening. It is most common for diabetes to occur in someones childhood, after an illness, or as a result from old age.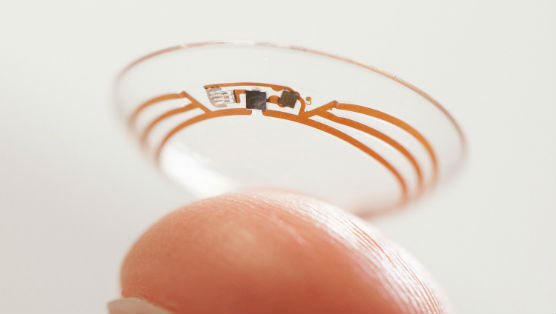 Google is one of the first companies to take wearable technology to a new level. The company has pushed themselves and created a smart contact lens. However, this contact lens is not the normal lens, and it is not Google Glasses plastered onto your eye. It is tailoring to an entirely new market by monitoring diabetics' tears for glucose levels. The lenses are being created by Google X. This a part of Google that handles the companies ambitious and questionable projects such as Glass and self-driving cars. These lenses are allowing google to not only break into an entirely new era of technology, but they are allowing them to break into the medical field of technology as well. This is said to just be one of Google's first wearable technologies that are going to change peoples lives.
Health is the most important aspect of the human body. As Google continually amazed people by inventing creations such as the Google Glasses, it was simply just a matter of time until they came out with something like the contact lenses that monitor blood sugar levels. I do not have diabetes, but an enormous percentage our our civilization does, especially with obesity becoming more and more normal. I believe these lenses may be the first step to creating a healthier way of life throughout the world.
Larsen, Luke. "The 10 Best Technology Advances of 2014."
Pastemagazine.com
. The 10 Best Technology Advances of 2014, 20 Dec. 2014. Web. 22 Feb. 2016.
"Menu."
Dr Diabetes
. Admin, 29 Oct. 2015. Web. 22 Feb. 2016.